Tired of feeling like you're just spinning your wheels in your business?
Overwhelmed, overworked, and underpaid should not be your reality as a creative entrepreneur.
If you've ever said ...
There's so much to do when it comes to marketing! I don't know where to start, so instead I feel frozen.

All I want is to share who I am and what I do from the heart instead of sounding fake or sleazy. Why is that so hard?

I'm sick of constantly having to justify my pricing to clients and customers!

I know I have the talent to turn my creative gifts into a profitable business, but most of the time I just feel like an imposter.
… then I have good news for you, friend.
It's time to find the freedom you were looking for when you started your biz.
Freedom to confidently share your message and be yourself as a creative entrepreneur… and take that to the bank.
Freedom to focus on the priorities and next steps that are right for you, right now.
Freedom to build a business that supports your life, not the other way around.
And it all starts with a plan – one that's custom built just for you.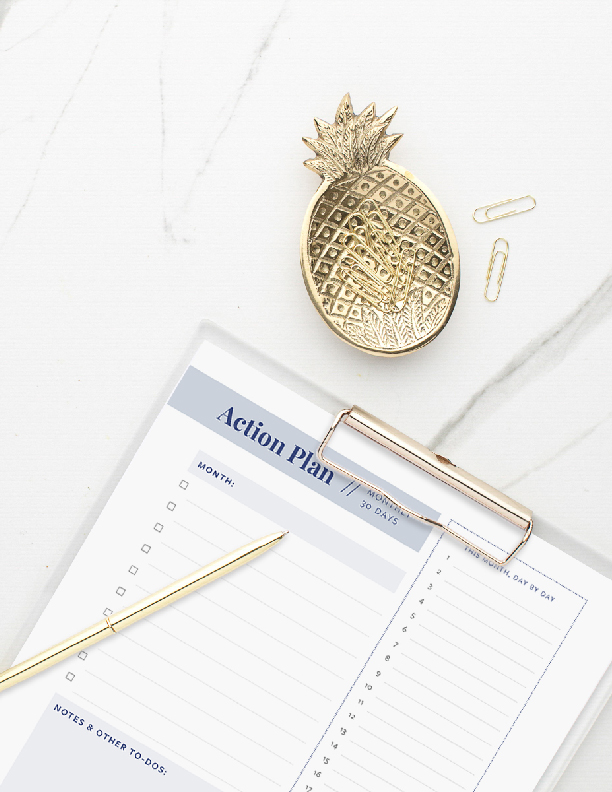 Introducing Creative Strategy Sessions:
Strategic communications coaching for a clear, simple path to an intentional, profitable creative business that feels like you.
Our agenda will be completely custom-built to your needs, questions, and goals! Not sure where to start? Here are some suggested topics to get the wheels turning:
How to tell your story and connect with others consistently, authentically and profitably
How to best serve and position yourself for success with your dream clients
Content planning & creation
How to decide what to say and when to say it
Website strategy & copywriting
How to build a site that shines with your personality and converts like crazy
Newsletter & email strategy
How to cultivate a loyal community of customers primed to buy
Communications & productivity strategy
How to decide what to focus on without getting overloaded or overwhelmed
One-on-one video coaching: Personalized, face-to-face (well, screen-to-screen!) advice and direction that's a perfect fit for you and where you're at. No group chats or generic paint-by-numbers strategies – this is all about you.
A made-for-you agenda that covers everything you need to succeed and nothing you don't. We'll identify the topics and questions that are plaguing you most, and develop solutions to those exact challenges.

An in-depth Action Report that summarizes our conversation and sets out priorities, resources, and recommended next steps, so you can take action with clarity and confidence.

Email access before, during and after your Creative Strategy Sessions to make sure you've got the connection and support you need.

A secure client page to access all your documentation, including your questionnaire, call recording(s), my Action Report to you, and any other documents we collect along the way.

Option to go more in-depth with additional coaching sessions for ongoing accountability and encouragement to achieve your goals and make those business dreams a reality.
You'll fill out a detailed questionnaire that covers where you're at right now, where you want to go, and the roadblocks that are keeping you from getting there.
I'll use your answers to begin researching and brainstorming your roadmap to success!
We'll meet together via video chat for a 90-minute conversation. These fun, collaborative sessions are designed to inspire and encourage you – and, of course, to identify custom, tailor-made solutions that fit your business like a glove.
I'll follow up with a recording of our call and a detailed package of notes, recommendations and next steps for you to take…
… and you'll walk away with the tools and the confidence that you have a doable plan of action made just for you.
Because I've been right there with you. I've taken all the courses, downloaded all the workbooks, and checked my way through all the checklists… but sometimes it's not enough.
Sometimes you need something a little more personal - someone more personal! – who can come beside you with an experienced eye, a listening ear and some fresh perspective. Someone who can help you break through the noise and give you not just a new plan of attack, but also the courage to make it happen.
If you're ready to invest in personal, one-on-one communications coaching that's all about leveraging your strengths to put your business dreams on the fast track, here's how it rolls out:
[option 1]
Creative Strategy intensive
Feeling stuck in a rut and in need of new strategic vision? Or maybe you're facing a roadblock you can't seem to get around? This targeted 1:1 coaching intensive will narrow in on a specific topic or challenge you need to take action on. Together we'll come up with a clear, simplified plan of action that will help you to cut out the noise, play to your strengths, and finally achieve those results you've been chasing.
In-depth discovery and research process to identify your goals and roadblocks

90 minute made-for-you coaching session via video chat

A recording of our call so you can come back to our conversation any time you like

Follow up Action Report with notes, recommended resources and next steps

Follow up email access up to 60 days after our session

Secure client page so you can access all documents and call recordings
Booking for Q4 Intensives opens SOON! Join the waiting list to get front-of-the-line access!
[option 2]
Creative strategy Accelerator
Need some additional accountability and support? I've got you! This three-month coaching package is a great solution for the entrepreneur looking for ongoing guidance, perspective and direction as you get into the "messy middle" of making your big dreams happen.
You'll get everything in the Creative Strategy Intensive PLUS:
3 follow up 60 minute coaching sessions to give you accountability/pep talks as needed, help you problem solve, and keep you focused on the things that matter most to you and your business

Customized resources designed just for you and your unique needs

Content review and editing

A full website review

Call recordings for all coaching calls

Email access throughout our time together and up to 30 days after our final session
So who am I, anyways?
I'm so glad you asked. If you were here in my office, we could chat over lattes or a glass of rosé (your choice!). But until then…
Hey there, I'm Kristen – word nerd, planner and organizer extraordinaire, and comms pro with over a decade of experience under my belt. I started out as a political aide (that was a crash course in communications, let me tell you) before becoming the senior director of communications and marketing for a national trade association here in Canada's capital city of Ottawa.
From brand management to copywriting to corporate communications, I've done it all… but the creative life has always had my heart. That's why I started Cursor & Ink – to serve creative entrepreneurs like you who who are focused building a purposeful business based on the thing they do best: using their unique stories and skills to create beautiful, inspiring things and share them with the world.
Cole's Notes version not enough? Not usually for me, either. Head over here for the details!
Frequently Asked Questions (They happen.)
What's it like working with you?
My coaching style is very collaborative, warm, and encouraging. We're here to get work done, and we'll be focused on identifying practical solutions and action steps that will move you forward… but that doesn't mean it can't be fun! Tough love has never been much of a motivator for me, and it's not my style with my clients either. I'll be honest when I need to be, but always supportive and with an eye to building you up and moving you towards your potential.
I see my job as helping you to find and discover your own potential, and then giving you the tools, perspective and support to achieve it. That means that I take a "do it with you" rather than a "do it for you" approach. My goal is for you to walk away feeling like you have new skills and experience that you'll be able to draw on as you continue to grow your business – not just a solution to the particular problem we sat down to tackle.
I'm not sure which package is right for me. Help!
Great question! Your time and money are valuable and I want to make sure you're getting what you need.
The Creative Strategy Intensive is great for clients who have a specific question or topic they want some help with, or who are looking for more of a "reset" or roadmap that they can then go away and take action on themselves. It's focused, targeted, and will give you new inspiration and ideas in tackling a roadblock that you can't quite seem to get around.
I recommend the Creative Strategy Accelerator in two cases: either the scope of the work you want to do is a bit bigger (for example, maybe you want to do some work on clarifying your brand, and then you want to develop a content strategy that flows out of that), or you just want the extra support and accountability that comes with having an ongoing partner in your corner.
Still not sure? Book a discovery call! We'll talk through your goals and what our time together could look like, and I'll help you figure out the best option to make this work for you!
I have more questions; how can I get in touch?
I'd love answer any questions you have! You can send me a quick message here.
Ready for more freedom and clarity when it comes to your communications strategy?